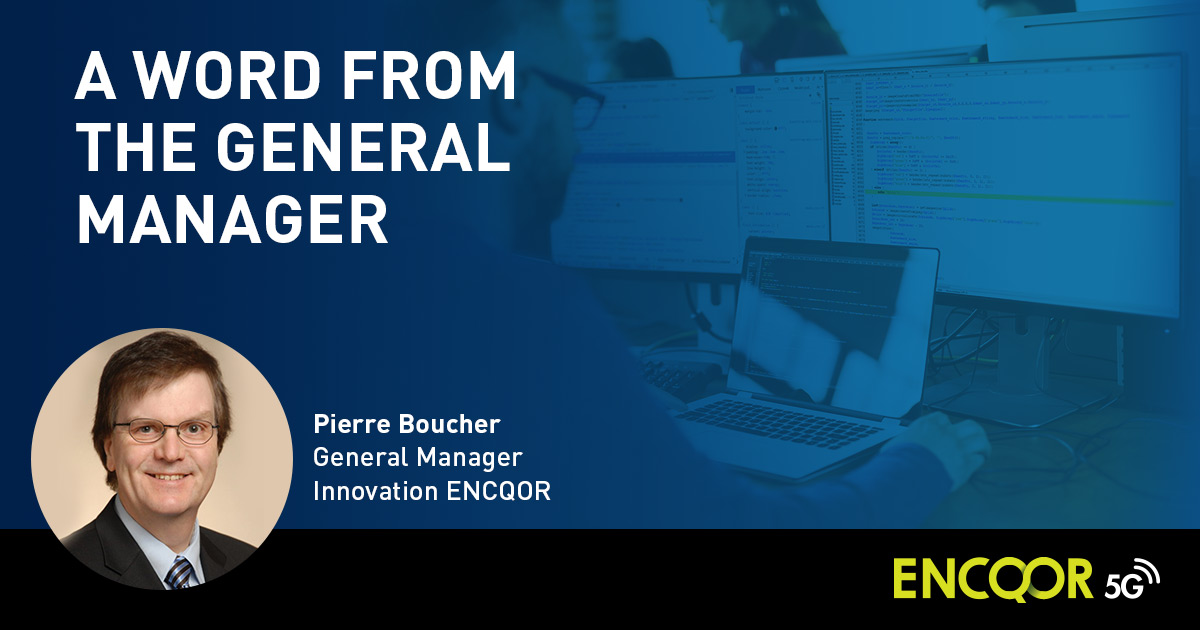 Here we are in the month of August and the start of the school year is already on the horizon, even if in the context of the pandemic, 2020's return to classes will be very different. This time of year provides a good opportunity for ENCQOR 5G to remind us of the crucial importance of the academic community – professors, researchers and students – in the development of new 5G technologies in Canada.
Several educational institutions participate in the ENCQOR 5G program in Ontario and Quebec.  We recently announced an ENCQOR/Ericsson Research Chair with Concordia University and we hope to announce other academic initiatives with institutions in both provinces in the near future.
ENCQOR 5G Internship Program
To support and facilitate the participation of the academic community and students in the development of 5G technologies, ENCQOR 5G uses OCE's TalentEdge program in Ontario, while in Quebec, this program is done in association with Mitacs. In addition, ENCQOR 5G supports collaborative academic projects with our five founding partners (CGI, Ciena, Ericsson, IBM Bromont and Thales) through the Technology Development Program in Ontario and the Co-Development Program in Quebec. To do so, we use, among other things, a 5G academic research challenge mechanism, accessible for Ontario and Quebec from our wesite.
Through these various programs, ENCQOR 5G intends to connect hundreds of interns and dozens of supervising professors with SMEs and large corporations. In concrete terms, the financial assistance provided enables companies using student programs to cover a significant portion of the costs of internships and research projects.
A Large Number of Development Fields
There are many possible fields of 5G development: network management automation; cybersecurity, peripheral computing; 5G circuitry; 5G radio; intelligent urban security; augmented reality in manufacturing environments; remote control of vehicles and robots; quantum computing and 5G; and software engineering for 5G, to name just a few examples.
ENCQOR 5G not only provides an environment to develop and test solutions that can make use of 5G, but also offers the possibility of using this technology for educational purposes in courses or academic programs that could be of interest to 5G. Overall, this work and initiatives also allow us to contribute to the advancement of knowledge about 5G, making Canada a world-class player in the field.
ENCQOR 5G, with the support of its industrial and academic partners, is proud to be able to contribute to ensuring that the forces of academia and business can work closely together to develop technologies that will benefit both the quality of life of Canadians and the competitiveness and prosperity of our economy.
Pierre Boucher
General Manager
ENCQOR 5G
Info@encqor.ca