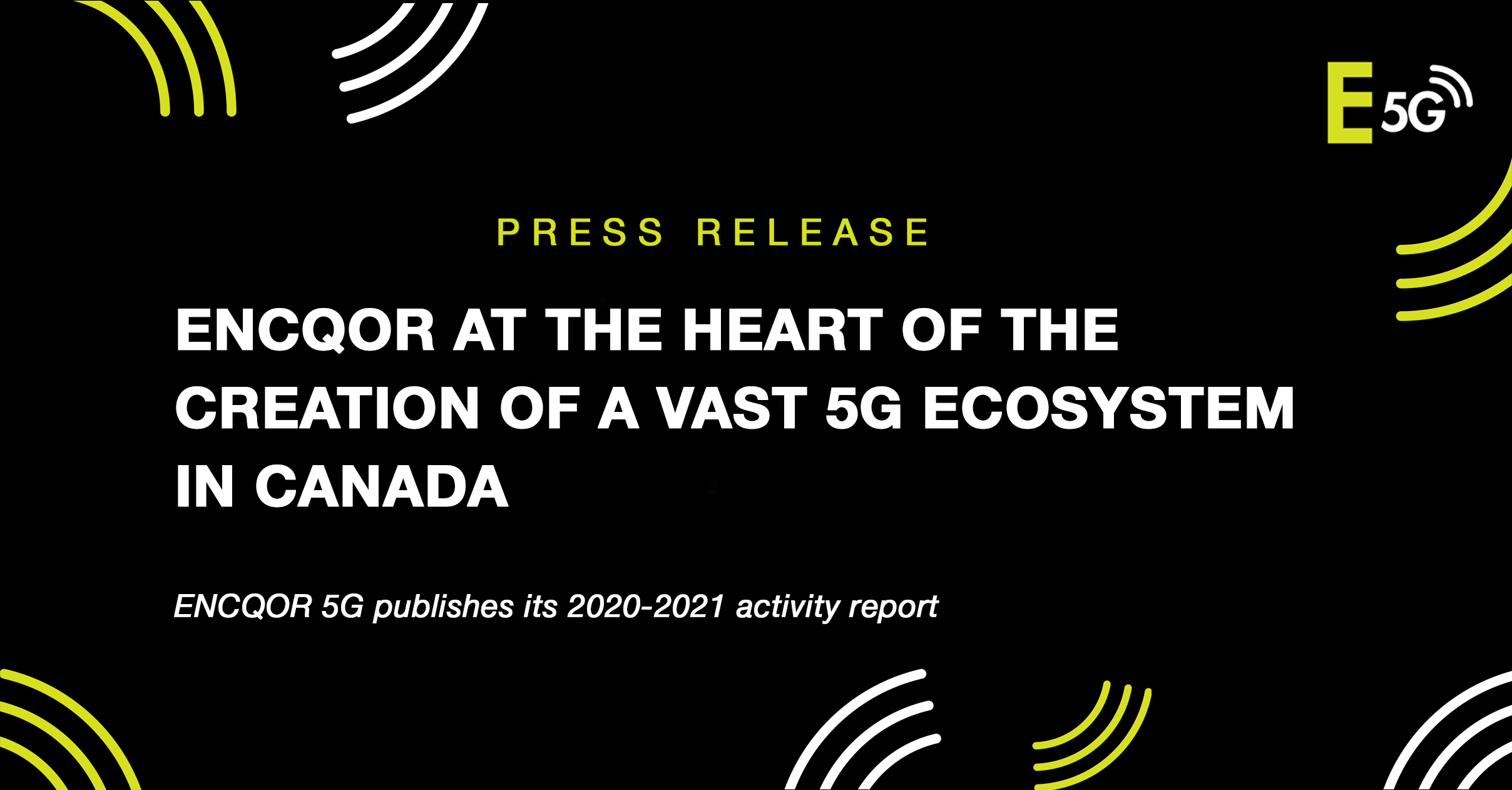 ENCQOR 5G publishes its 2020-2021 activity report
We are pleased to publish the ENCQOR 5G activity report today for its last fiscal year ended March 31, 2021.
ENCQOR is today positioned as the catalyst to vast 5G ecosystem in Canada bringing together the entrepreneurial strengths of several hundred SMEs, the world-class R&D expertise of our 5 anchor partners (CGI, Ciena, Ericsson, IBM and Thales) and the impressive pool of knowledge and talent of our university and college institutions. The support of the federal, Quebec and Ontario governments has proven to be a lever that is as strategic as it is essential to the creation of this dynamic and highly innovative ecosystem.
After 4 years of activity, ENCQOR now has a solid track record, which allows us to look forward to the future of 5G with confidence in Canada. Since its inception, our program has helped put in place the necessary preconditions for the adoption of 5G in the country, in a wide variety of industries. The adoption of 5G is now at the heart of ENCQOR's priorities, in both traditional and high-tech fields.
I hope you will enjoy reviewing our latest activity report, which highlights the tremendous work being accomplished by hundreds of entrepreneurs, researchers, developers and academics in Canada, all dedicated to a common passion, namely to realize the immense possibilities of 5G, for the benefit of all Canadians.
Pierre Boucher
General manager
ENCQOR 5G