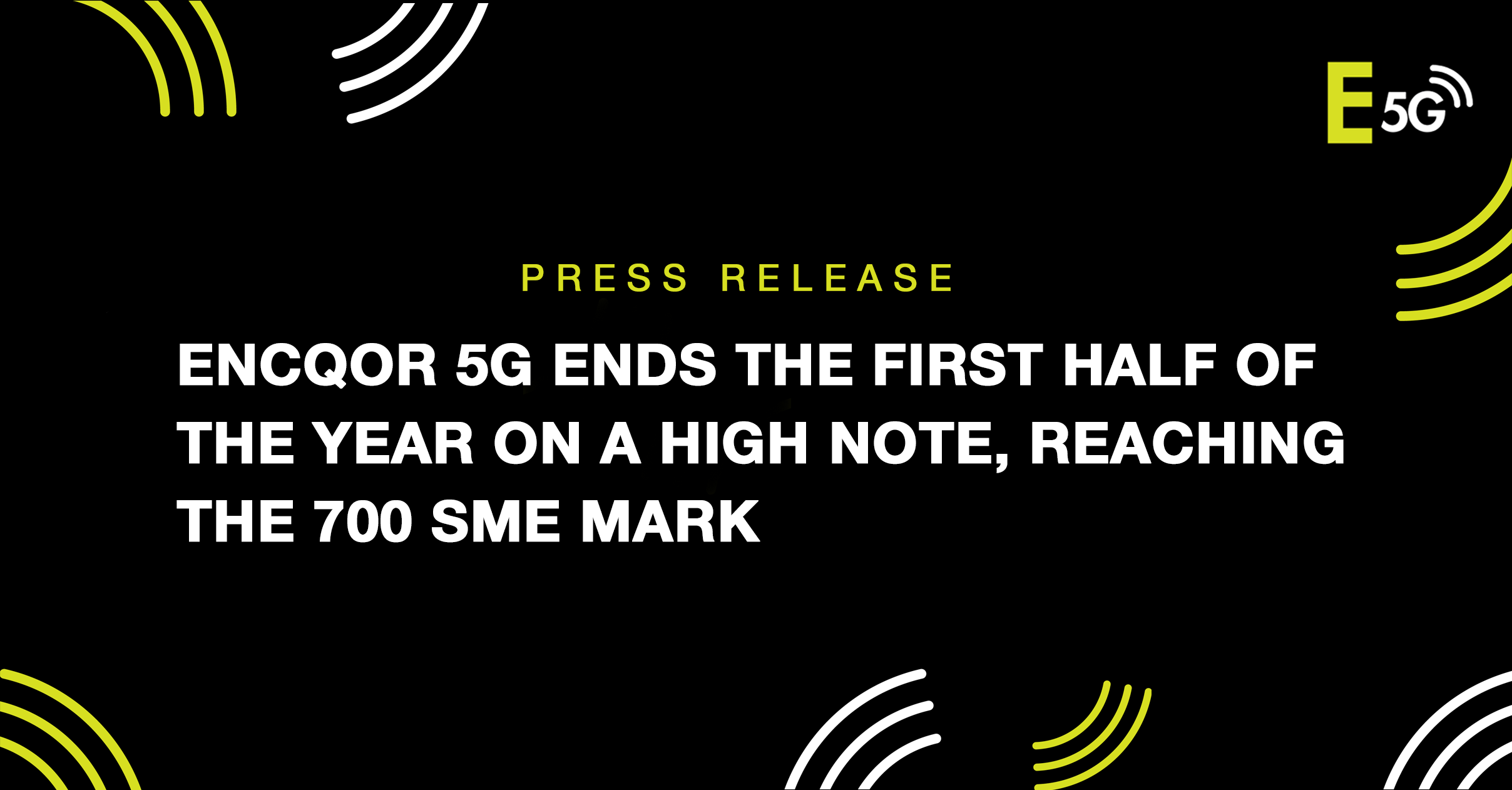 Despite the challenges posed by the pandemic during the first six months of 2021, ENCQOR 5G is pleased with the strength of its mid-year results, having recently reached the milestone of 700 SMEs engaged in the program in Quebec and Ontario.
This is another important milestone in the deployment of ENCQOR 5G, which attests to the impact and success of the program in mobilizing SMEs to develop and test new 5G solutions. We are thus progressively weaving a vast web of innovative companies in Canada that will contribute to achieving the digital transformation of our economy.
The SMEs involved in ENCQOR 5G operate in many sectors, such as health, manufacturing, transportation, smart cities and others.
ENCQOR 5G: Significant Achievements
The strength of the ENCQOR program lies in the cooperation between its partners and collaborators, giving it a unique leverage and multiplier effect, as demonstrated by its achievements, particularly amid the  pandemic.
In addition to having significantly increased the number of SMEs in the program since the start of the year, ENCQOR 5G is very proud to have been able to deploy, with the support and expertise of Ericsson, one of the five founding partners of the programme, an autonomous 5G network to stimulate innovation and edge applications. This network can enable additional functionalities for a better user experience. 
Other founding partners of ENCQOR 5G, such as Ciena and Thales, have made their own contributions to the use of the remote 5G network and the introduction of a virtual and augmented reality platform with the collaboration of OVA. Our partners CGI and Ericsson are also supporting us in discussions with other networks similar to ENCQOR 5G, notably in the US and the UK. All of our founding partners have made research contributions in optics-photonics, cloud computing, cyber security and artificial intelligence.
With the demo days, our five innovation sites, Communitech, InvestOttawa, MaRS, Centech and the Data Intelligence Institute, were able to offer ENCQOR's participating SMEs the opportunity to showcase their 5G solutions and to initiate discussions with potential customers, investors and business partners.
Finally, our engagement partners, OCI, Prompt and ADRIQ, were able to energize our site and showcase 5G experiences through videos, seminars, webinars and bootcamps, allowing remote access to our 5G network. It is important to underline our collaboration with the Mitacs and OCI groups, which allowed us to carry out more than 300 student internships in 5G.
These are the highlights that allow us to confidently look forward to the second half of 2021. We invite SMEs, researchers, students and entrepreneurs, who wish to use the ENCQOR 5G iPaaS platform free of charge, to submit their application on the ENCQOR 5G website.
I would like to take this opportunity to wish you all a great summer!
Pierre Boucher
General Manager
ENCQOR 5G
info@encqor.ca